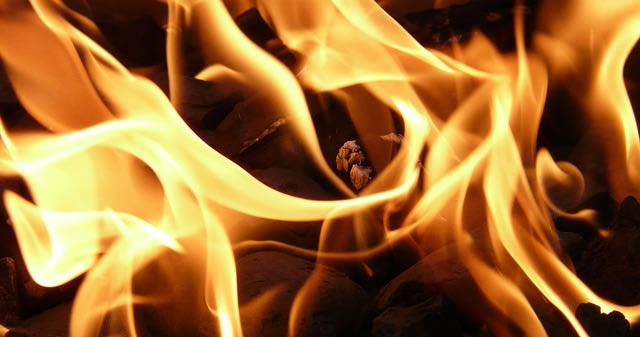 Open Tuning D#A#D#F#A#D# – D#m – Rising Force Cover
Click here for your FULL 167-chord Guitar Tunings Chord Charts – only $1.99 each!
Click here to get your FREE 36-chord Alt Tuning Chord Chart of this tuning.
Today is alt tuning #111 since I started on January 1, 2016. I'm playing in Open Tuning D#A#D#F#A#D# – D# minor in the key of F# Major (E Aeolian Mode).
Tonight's song is an acoustic "partial cover/instrumental" of Yngwie Malmsteen's Rising Force. It's also a celebration of last night's amazing Generation Axe concert in Providence, RI. Yngwie sounded amazing, as did Steve Vai (um…wow), Zakk Wylde (wow again), Nuno Bettencourt (wow x3) and the "new guy" Tosin Abasi (um…how in the world?). Rounding out the incredible talent, the band featured Pete Griffin on bass, JP Bouvet on drums, and Nick Marinovich on keyboards.
Here are the mode notes, numbers and intervals I'm playing: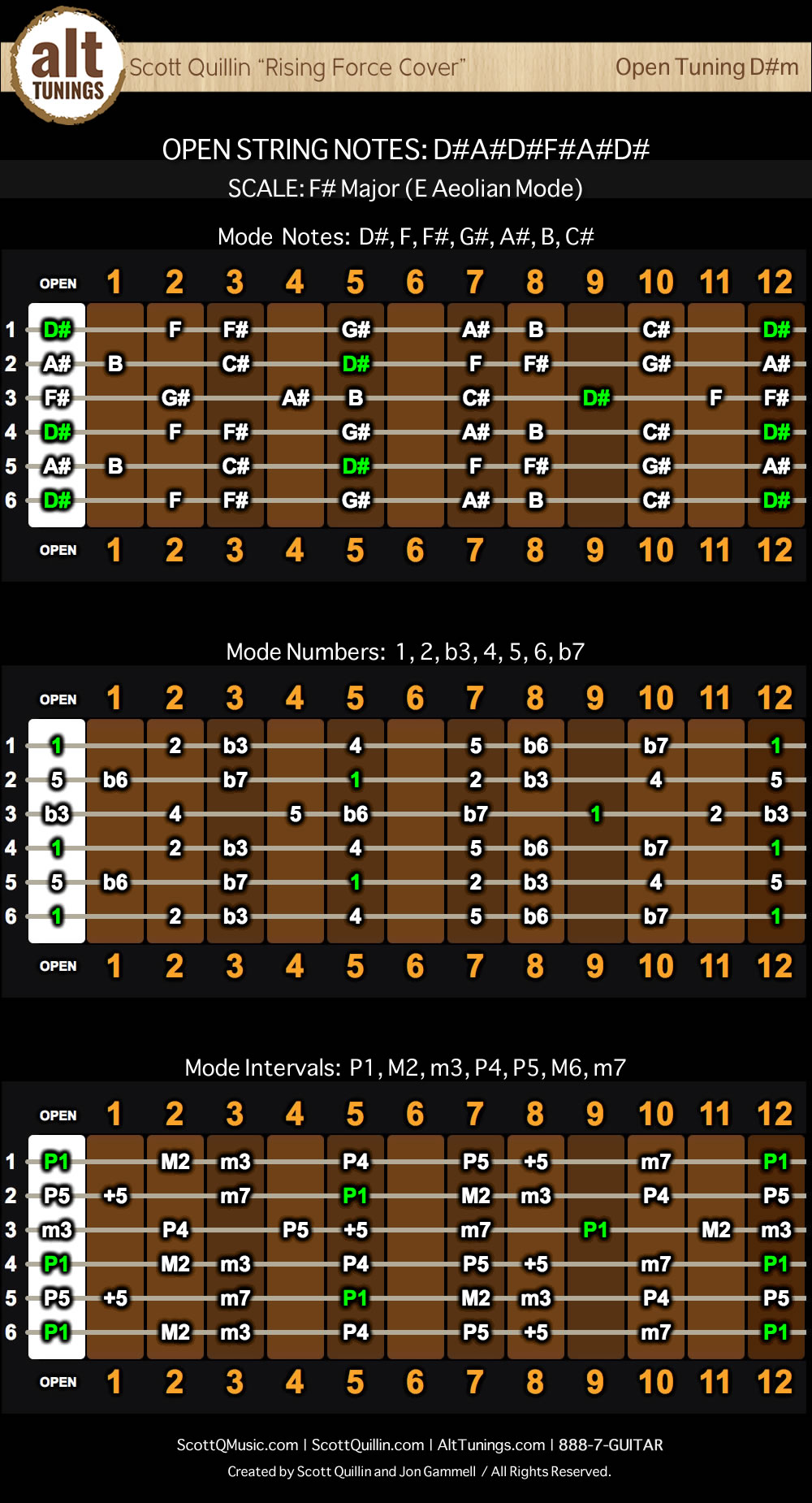 I first heard Yngwie on 102.5 FM WDVE in Pittsburgh in 1983 with the band Steeler and the song "Hot On Your Heels." His acoustic solo for "Hot on Your Heels" is phenomenal. I'd just started playing guitar Christmas Day of 1982, and Yngwie — along with Gary Moore's "End of the World" and also Akira Takasaki that same year — left an enormous impact on my approach to the guitar, one that has stayed with me over the years.
The acoustic version of "Rising Force" I'm playing tonight is simply a celebration of Yngwie's impact on my playing. It's not perfect, but it sounds cool in this open tuning so I decided to roll with it.
May these daily alt tunings continue to inspire you as you explore songwriting beyond the limitations of standard tuning. If you'd like to learn more about making alt tuning a part of your songwriting, give me a call at 888-7-GUITAR or reach out to me here.
Until next time…
~Scott Quillin
Did you know? Scott started playing guitar when he was 14 years old back in 1982. A Pittsburgh native, Scott resides in Rhode Island where he teaches guitar, bass, music and songwriting. He also records and mixes songs for local bands and artists as well as his own music. He writes and records nearly every day and has a real passion to help others hear their "inner voice" and express that in songs.

You can listen to more of Scott's music at https://soundcloud.com/scottquillin.